Mile High Development has played a significant role in partnering with municipalities in developing major facilities that house city governments and associated uses. Examples include the Wellington E. Webb Municipal Office Building, a 12 story, 700,00 sf office building developed in Downtown Denver in 2000-2002 and Lakewood City Commons, a mixed use retail and office project developed in 1996-1999, that houses the City of Lakewood main offices and City Council chambers.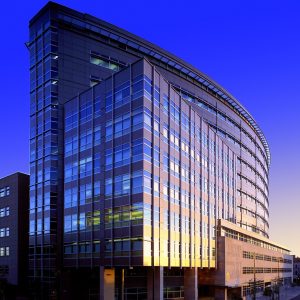 The Wellington E. Webb Municipal Office Building is a beacon at the center of the City governmental heartbeat. The philosophy behind its origin was to create a central location for over 50 City agencies. Ultimately, this provides the taxpayers a…
Site: 201 W Colfax Avenue, Denver, CO
Size: 12 Story, 704,000 sq ft Office Tower
Project Value: $250 Million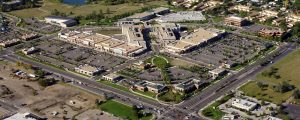 Lakewood City Commons is a 45-acre site west of Belmar with retail and restaurants, including Old Navy, Michael's, Ulta, and much more. Municipal and civic offices are located in the Lakewood City Commons development, which includes the Municipal Center, Cultural Center, West Metro Fire, and the Belmar Library.
Site: 48 acres
Size: 510,750 Total sq ft 182,000 Civic 328,750 Retail
Project Value: $73,500,000 Civic & Retail, $5,300,000 Library