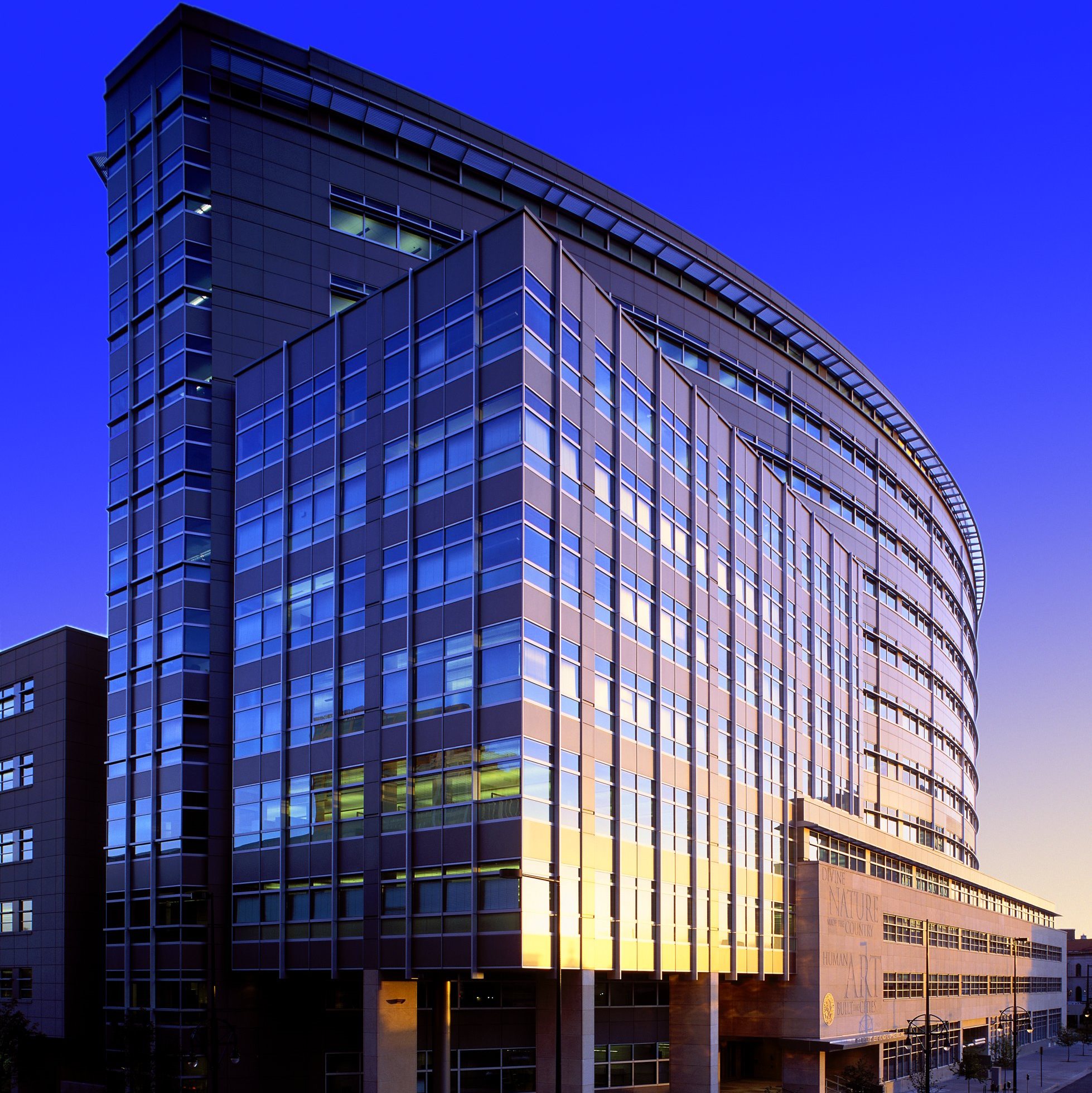 The Wellington E. Webb Municipal Office Building is a beacon at the center of the City governmental heartbeat. The philosophy behind its origin was to create a central location for over 50 City agencies. Ultimately, this provides the taxpayers a means to efficiently conduct business with a range of city departments and agencies. Currently the building is occupied by the City Auditor's office, the District Attorney's office, Public Works, Planning and Development and the Office of Economic Development to name a few.
The ownership of The Wellington E. Webb Municipal Office Building is unique in that it was developed for the City and County of Denver by Mile High Development and owned by a non-profit entity, CCOB, Inc. which was formed by Mile High and leased to the City for 25 years.
In addition to the obvious benefit to provide public access to the most frequently visited agencies, the Webb building has pushed the envelope in municipal architecture. The buildings uniqueness is rooted in its whimsical incorporation of art on each level. Creative artists from around the country partnered with the City to successfully blend sculpture, paint, and metal work to create a vibrant blend of form and function.
The 704,000 square foot, Wellington E. Webb Municipal Office Building houses over 1,800 employees from 52 agencies and sub-agencies of the City and County of Denver. The building is a 12-story office tower with 571 underground parking spaces and 100 bike lockers and includes renovation of the 88,000 square foot Annex building. The building exterior is limestone and granite with high performance, Low-E curtainwall glazing. The interior is granite, with wood paneling, carpet accents and dramatic lighting with permanent and changing art and civic exhibits. The building is also LEED certified.
Mile High Development managed the design build process, installation of $10 million dollars of FF&E along with the move of 1,860 city employees and equipment into the facility.