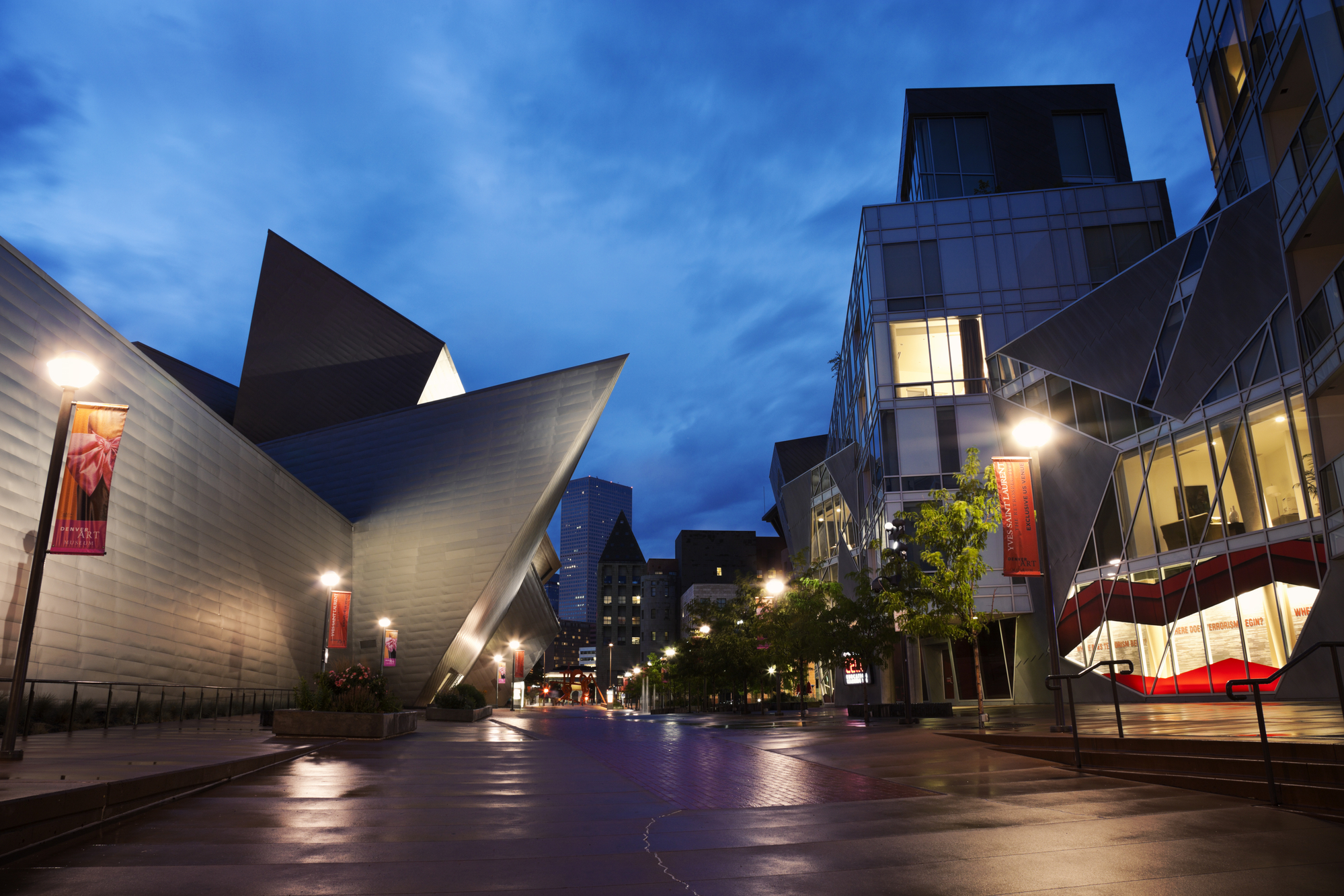 Gallery Inspired Living
Museum Residences was designed by Daniel Libeskind in collaboration with Davis Partnership Architects was completed in early 2007 and opened with 85% of the 55 units sold. Museum Residences is a luxury condominium project that was part of the Denver Art Museum expansion project. The expansion included an above-ground parking facility across from the new Denver Art Museum. The design of the Residences conceals the 1,000 car concrete parking structure by wrapping it on two sides with the seven-story residential building anchored by ground level retail space while making a connection to the museum via the Martin Plaza.
"The syncopated rhythm of windows and loggias, and the geometric façade elements are among the qualities that earned this 127,000 square-foot residential and retail building an Award of Honor for design excellence from the American Institute of Architects (2008)." - Studio Libeskind
The project has been featured in the New York Times, Wall Street Journal, Time Magazine, Metropolis Magazine and Architectural Record, as well as multiple stories in local and regional publications.
The Museum Residences is location within the dynamic "Golden Triangle" neighborhood. It is home several of Denver's premier cultural institutions, such as the Denver Art Museum, Central Library, and Colorado History Museum, as well as being a hub for unique restaurants, clubs, retail and galleries. This centrally located neighborhood is experiencing a transformation with the current development of mid and high-rise apartments, condominiums and loft buildings. Residents living in the Golden Triangle have direct access to downtown Denver and contiguous areas via Colfax Avenue and Speer Boulevard.
The heart of Downtown is within walking distance. The area's central location makes it extremely convenient to get to all areas in the DMA. Residents are within minutes of light rail, improved highways, and the public bus system.
"These condominiums offer the ultimate amenity: an opportunity to bring—almost literally—the museum right into your home." –Architectural Record, 2006
AWARDS
2006 - Rocky Mountain Commercial Real Estate Expo DU Fall Forecast Residential Multi-Family Project of The Year
2007 - American Institute of Architects (AIA) - Colorado Chapter Award of Honor for Built Architecture
2007- Colorado Construction Magazine Gold Hard Hat Award Outstanding Glass/Glazing Project
2007- Real Estate & Construction Review Magazine Plaque of Honor – Top Project in Colorado
2007- Residential Architect Magazine Design Awards Merit Award for Multi-Family Residential
2008 - The American Institute of Architects – Denver Chapter Award of Honor for Design Excellence
2009 - CNBC Americas Property Awards – Best Development category