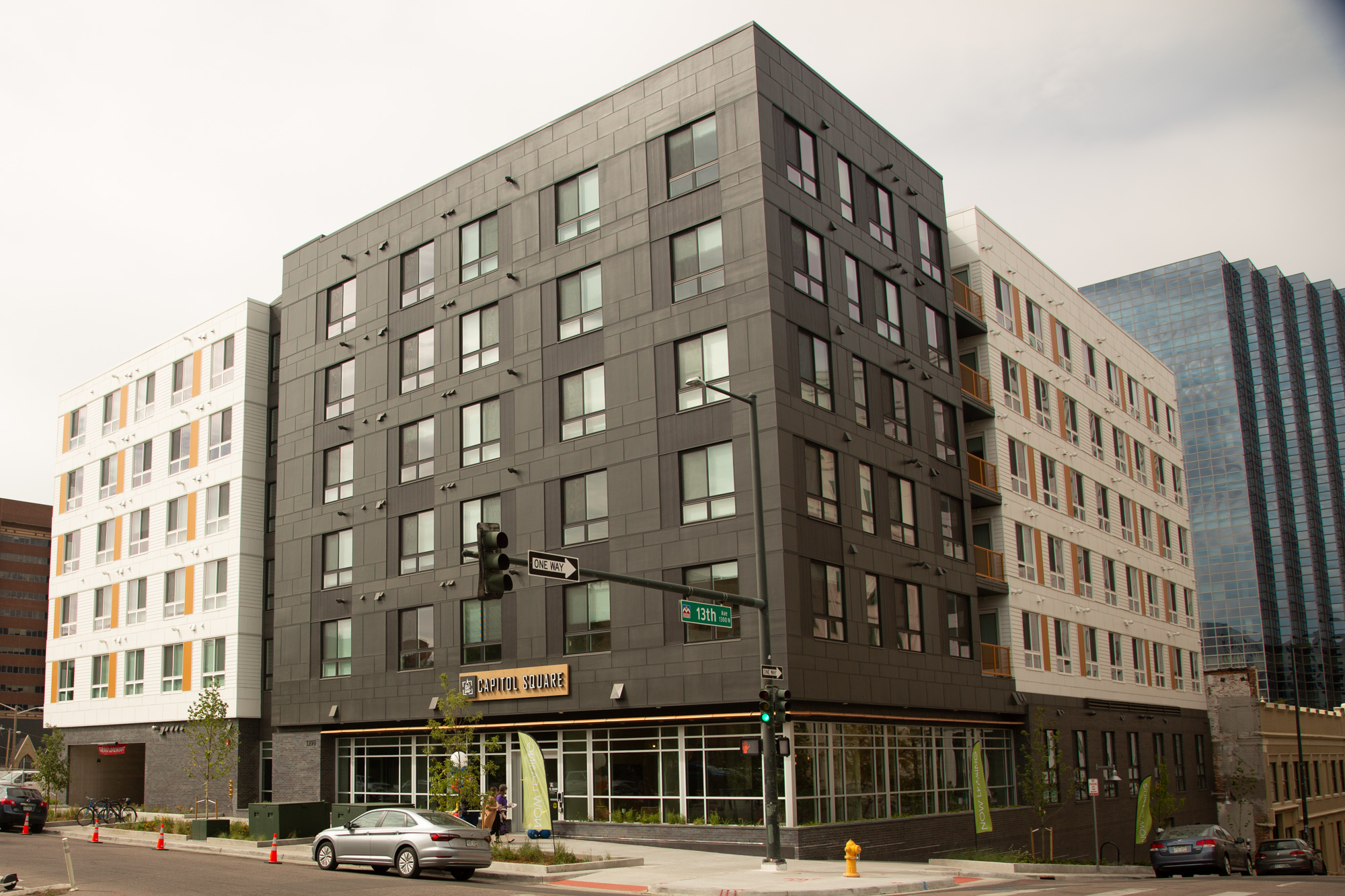 The Capitol Square Apartments is a 6 story, 103-unit affordable housing development located just one block from the State Capitol at the corner of 13th Avenue & Sherman Street, Denver, Colorado. The project will include one and two bedroom units at AMI levels of 30%, 40%, 50%, 60%, 70% and 80% using the new income averaging rules. The six story (Type 3 construction) wood framed building will be built on top of a two-level parking podium with one level of parking at grade and one level below for a total of 67 spaces.
Location
The Capitol Square Apartments proximity to the State Capitol will be of vital importance to affordable housing. The legislators, lobbyists and staff that are frequently asked to support the affordable housing industry will walk or drive by this site on a regular basis during the 5 month legislative season and beyond and some may well park in the adjoining State Land Board parking lot. We can create interest in affordable housing by using the building as an opportunity for legislators to see first-hand the positive impact of a high quality affordable housing community and the offices of the Colorado Division of Housing are directly across the street.
The site is also ideally located near the Central Business District of Downtown Denver.  Many residents in this Capitol Hill neighborhood walk to work in downtown Denver or take advantage of the Broadway/Lincoln transit corridor for high frequency bus service.  It is only a short walk (3 blocks) to Civic Center Station and connection with regional buses, the Downtown Circulator Bus to Union Station and the 16th Street Mall Shuttle.