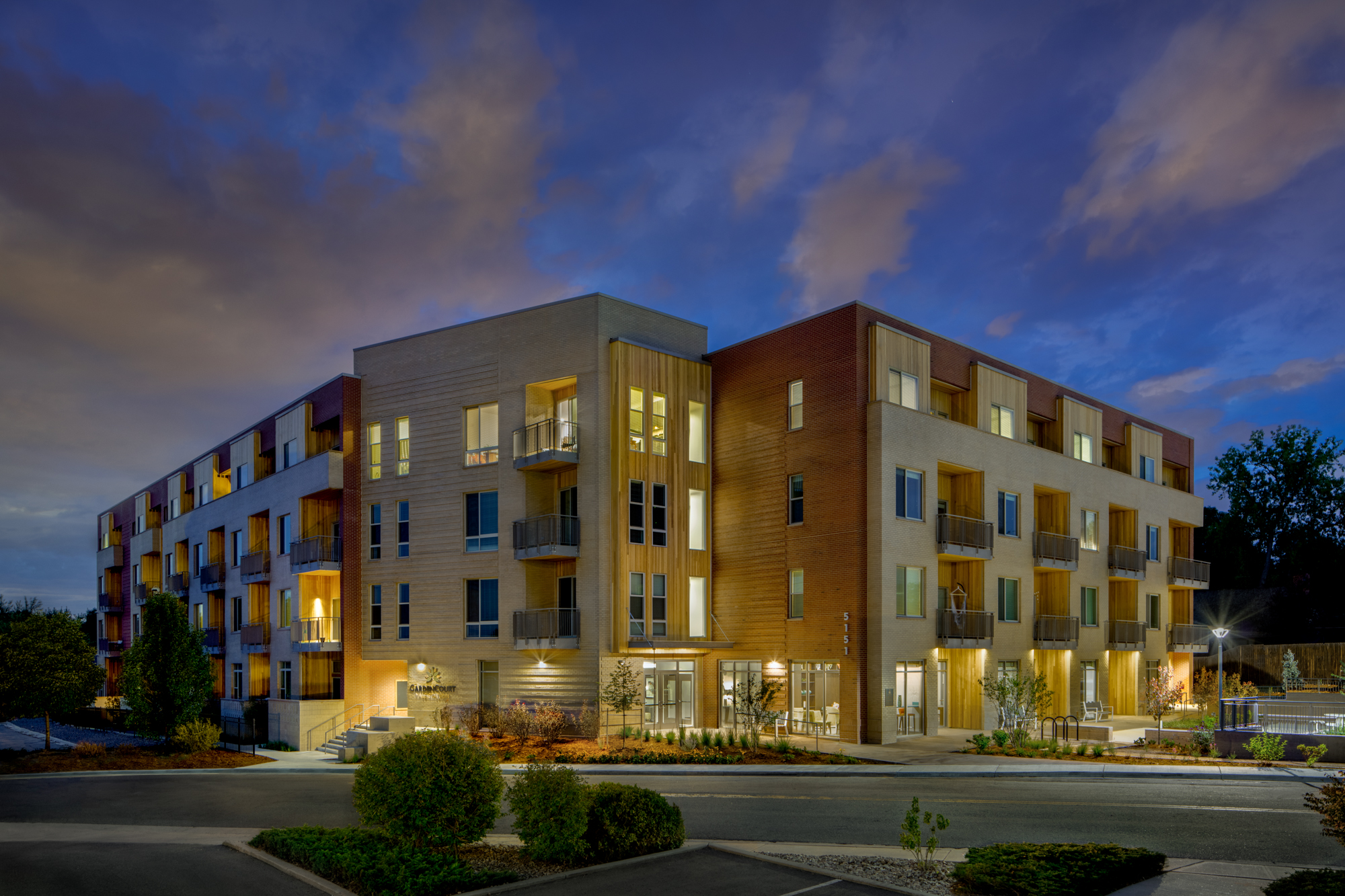 Workforce Affordable Housing
Garden Court at Yale Station consists of sixty six affordable family/workforce housing units in a four story, wood framed, and elevator served building.  The project is located within a few hundred feet of the Yale Station light rail station and the Yale Station Apartments Senior Housing project completed in 2011 by Mile High Development and Koelbel and Company.
Garden Court at Yale Station has evolved from an extensive Master Planning project directed by a joint venture of the Urban Land Conservancy, Mile High Development and Koelbel and Company in conjunction with RTD, the City and County of Denver, the office of Community Planning, as well as stakeholders in the area of the 9 acre site.
With an efficient use of the site, parking will be provided in a surface configuration without the need for a parking structure, and an expensive concrete podium usually necessary in TOD projects this close to a light rail station.
Unit amenities include a 1,700 square foot community room with kitchenette and entertainment center, indoor bike storage, a 400 square foot gym and a unique community garden for the use of the residents.
The location on Yale Circle away from I-25 and tucked into a residential neighborhood gives the project a neighborhood feel. Because the site is slightly larger than most TOD sites directly adjacent to a light rail station, it has been planned as a four story building rather than a five story building, which the zoning would allow, thus being more "neighbor" friendly to the single family neighborhood to the north.