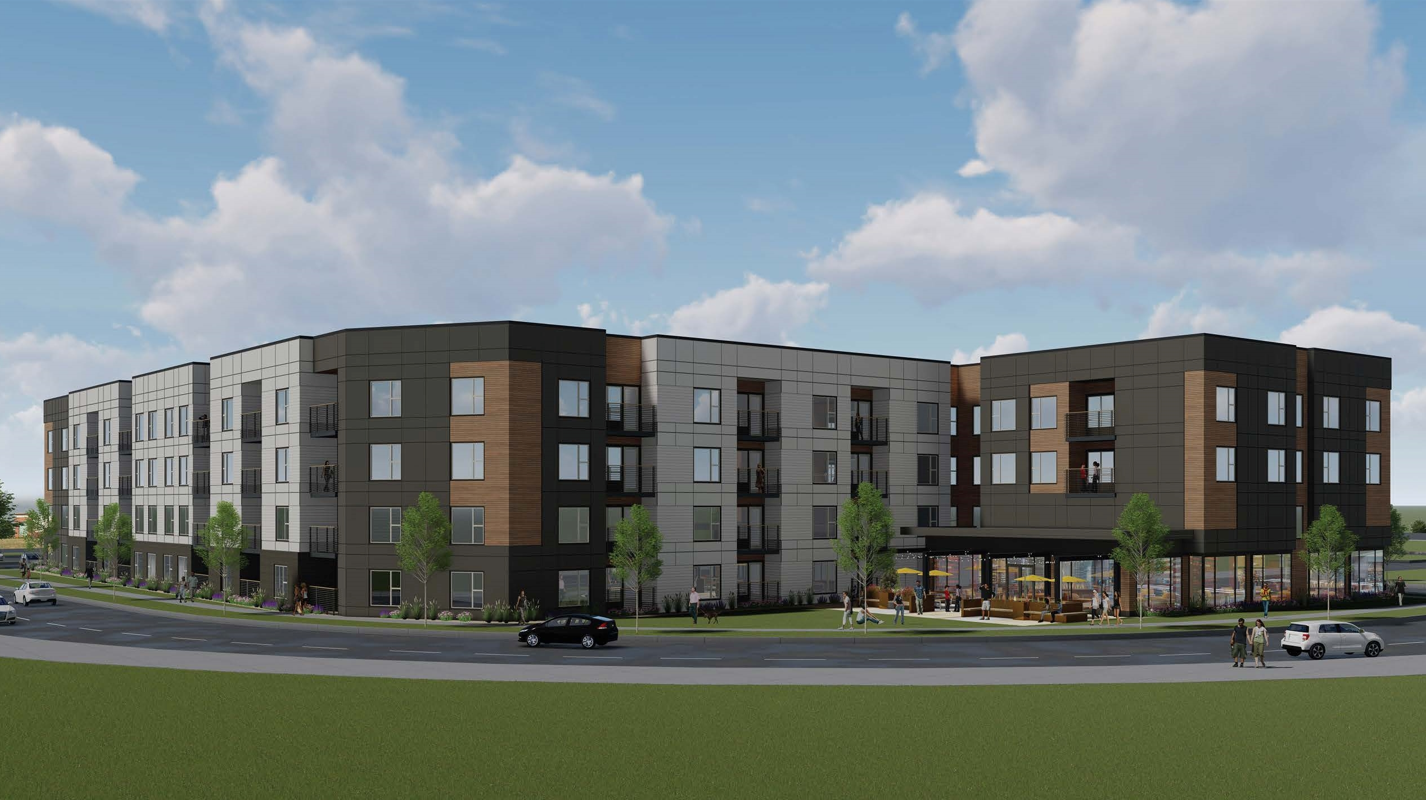 Northfield Flats is a 129-unit, 4 story building targeting the workforce market.  It is located directly adjacent to the Shops at Northfield, retail and entertainment center, featuring a variety of retail outlets including Target, Macy's, JC Penney and a mix of shops that incudes hard and soft goods, entertainment (Harkins Theatre) and a mix of restaurants featuring virtually all types of menus.  This is where Central Park residents come to shop and relax, and Northfield Flats will have access not only to these retail and entertainment offerings, but to the thousands of jobs.
Northfield Flats is a four story, 128-unit workforce project in a wood-framed, surface parked building consisting of 42 one bedroom units, 82 two bedroom units and 4 three bedroom units serving AMI levels of 30% to 80% .  The building skin will consist of brick, fiber cement siding, vinyl windows and storefronts at the ground level highlighting the common areas and amenity areas, including a large community room and a fitness center, and will feature an energy star certified white EPDM roof.
The project site has great access to I-70 and I-270, as well as the Central Park street and park network.  The Central Park A-Line transit station is located directly across I-70 to the south, a little over half a mile away, and is easily accessible by RTD local bus service from the corner of 46th Place and Central Park Blvd. Because of the strong workforce location, and immediate access to the A-Line with service to Downtown Denver, DIA and the Aurora and Southeast Denver markets, tenants at Northfield Flats will have superior access to most of the major job markets in the metro area.