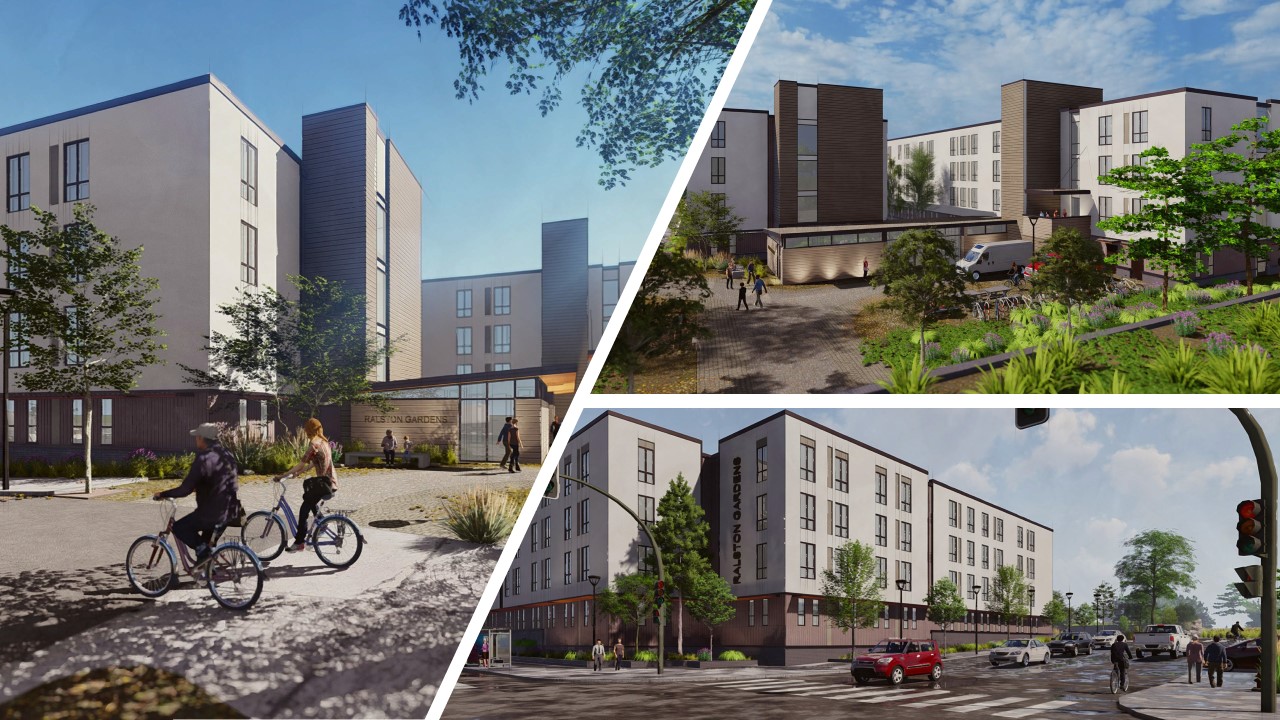 Ralston Gardens Apartments is a 102-unit family/workforce project located in the heart of Arvada's "Ralston Valley" redevelopment area. The 4-story building is located at the intersection of Ralston Road and Garrison Street (Southeast Corner) in the center of a strong single family housing area as well as an established retail area. Ralston Gardens Apartments will consist of a mix of 66 one-bedroom units, 32 two-bedroom units and 4 three-bedroom units, accommodating AMI levels between 30% to 70%.
The amenity area includes an on-site leasing office, community room, fully equipped fitness room, an enclosed private outdoor courtyard, a plaza at the building entrance and large secure indoor bike storage room. A bonus amenity to the project is the Arvada Community Garden. It is accessible from the entrance of the Ralston Gardens Apartments through a landscaped "Paseo" pedestrian walkway, a project currently being designed and funded by the City of Arvada and the Arvada Urban Renewal Authority that will be completed prior to the opening of the Ralston Gardens Apartments.
This location provides walkable shopping and job opportunities to potential residents.  In addition, there is an RTD Bus stop located next to the project on Ralston Road offering a transportation option to our residents to nearby Olde Town Station and the commuter rail (Gold Line) with transit service to downtown Denver and the rest of the RTD rail network. Immediate access to transportation provides residents vast employment opportunities within the community and Denver.