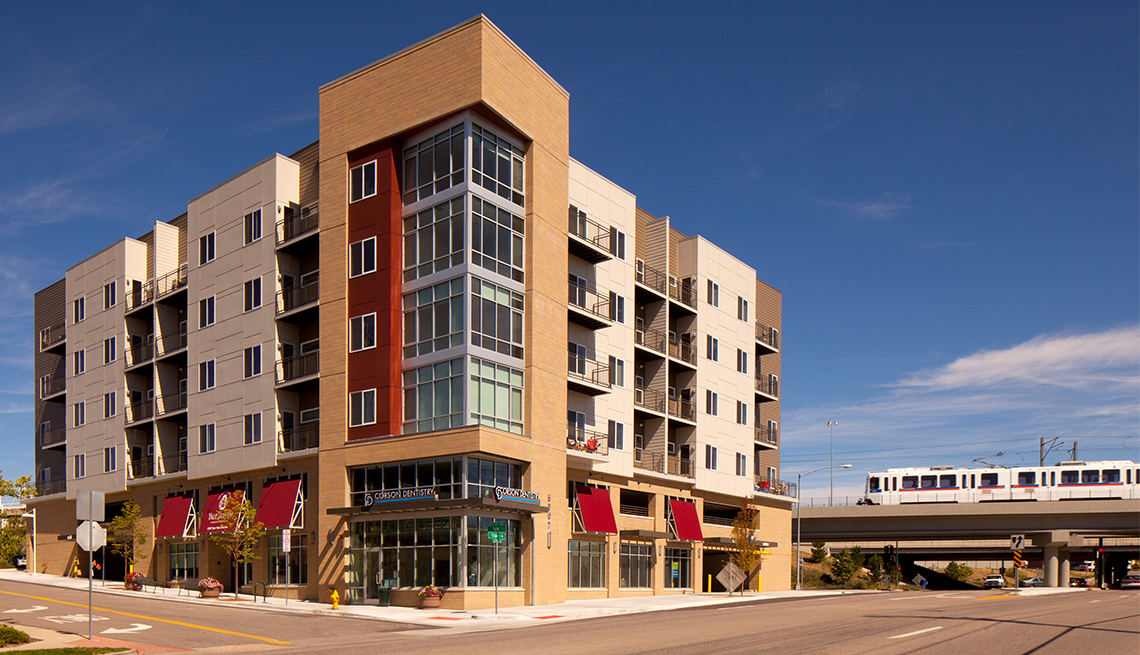 Senior Affordable Housing
The Apartments at Yale Station is a six-story, 50 unit senior affordable housing project accommodating 40%, 50% and 60% AMI income levels. The project is located directly adjacent to the Yale light rail station at I-25 and Yale Avenue. The four stories of residential units are built on a 2 story concrete podium containing parking and ground floor commercial space.
Amenities for the project include a large terrace located on the third level of the building, a large landscaped area at grade on the east side of the property, balconies for each unit and structured, well-lit parking garage. Building amenities include a community room with kitchen, television, group meeting area and a separate room for a business center with internet access, a small exercise room and resident storage facilities.
Numerous green materials and features have been incorporated into the project and units, including Low-E Energy Star qualified windows, doors, appliances, HVAC systems and fans and High R-value insulation.